I am very excited that in a week I will be in front of a wide group of audiences at the Amway Center, performing for the most-watched Christmas NBA games, between our very own Orlando Magic vs. Chicago Bulls!
This will be my second year performing at an NBA Christmas game and I am truly honored to be invited back again this year. I understand many musicians and talented performers seek such an opportunity, so you can count on my best efforts cheering the crowds and making the "BIG GIVE" a memorial event for all.
Orlando Magic's annual "Pay it Forward" for the Holiday is an amazing event in and of itself – they give away many gifts to a much needed local family, and as well as a new HOUSE, partnered with Habitat for Humanity. I am so humbled to be part of this amazing, giving, and generous annual tradition. GO MAGIC!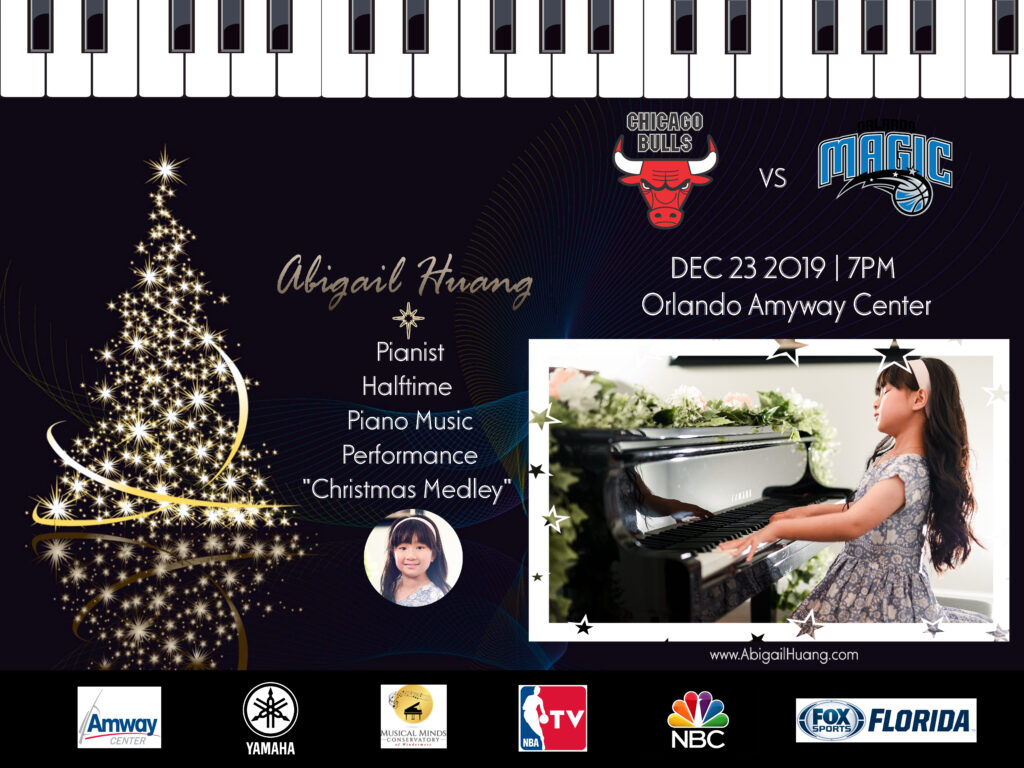 Last Update: We WON the Game, on December 23rd, we beat Chicago Bulls 98 vs. 103! GO MAGIC! I had such an honor and fun playing for the huge crowd. I loved the audience and the first time for me to watch the game with my family! This is such a special memory, thank you NBA Magic!