Miss Olga Kolpakova
Olga Kolpakova, a native of Mariyskaya ASSR, Russia, received her Master's of Music in violin performance from Kiev Tchaikovsky Conservatory. Ms. Kolpakova is a 7-year alumni member of the elite world-renowned Kiev Chamber Orchestra. She toured with the Orchestra to South Korea, Germany, France, the Netherlands, Switzerland, Portugal, Spain, England, and Slovakia. Ms. Kolpakova has performed in Carnegie Hall, Tanglewood Hall, Sovereign Hall, The London Royal Hall, Concert Gebau in the Netherlands, and Bayreuth Theater in Germany. She has also performed with Itzhak Perlman, Andrea Bocelli, Joshua Bell, Michael Crawford, and Dmitri Kitaenko, among others.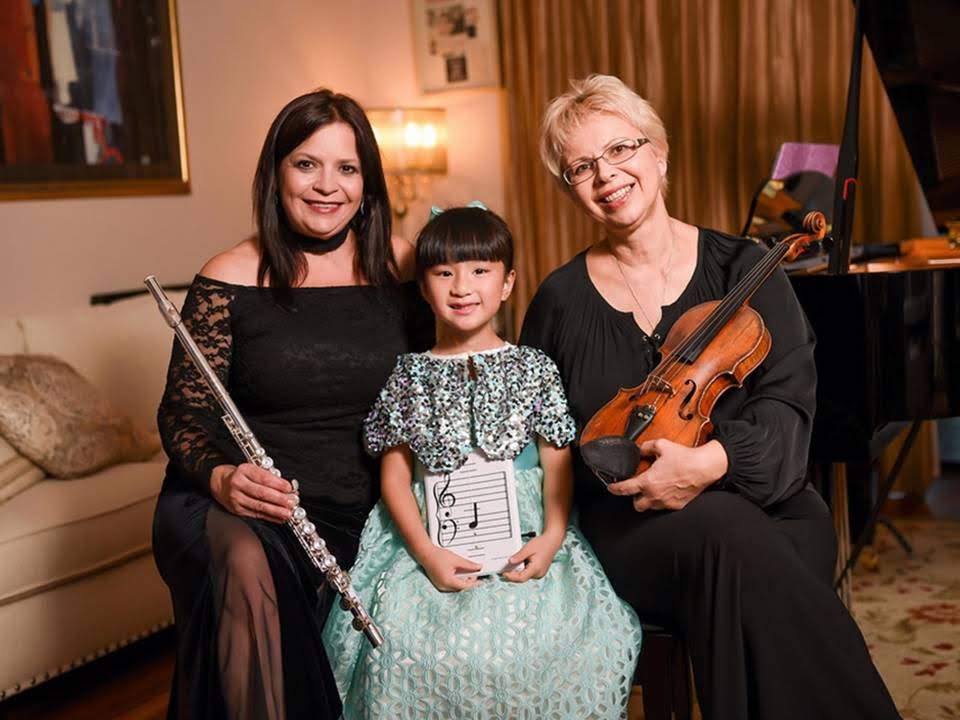 Miss Olesya Pankiv
Master Degree in Music Education from National P.I. Tchaikovsky' Conservatory Bachelor Degree in Music with Honors from Kiev State R. Glier College of Music
Accomplished soloist, ensemble and orchestral musician, piano & teacher with 35 years of experience. Broad diverse knowledge as an instrumental pedagogy in Flute and Piano, music theory, music literature.
Extensive concert schedule as an orchestral soloist across the USA, Ukraine, Germany, Poland, Italy, Hungary, Austria.
Carnegie Hall, New York 1996
Principal flutist, National P.I.Tchaikovsky Conservatory Opera Studio, Kiev, Ukraine 1990- 1999
Soloist flutist of symphony orchestra Music Mission Ukraine, founded by Rodger and Diane McMurrin. Four tours across the USA , visiting many cities in many states, giving dozen of performances, and bringing to the American concert halls rich musical heritage of American, Ukrainian, Russian and world classics. Have released eight CD's with music recorded in Ukraine and made in the USA and Canada. 1994-1999.
Solo debut with Kiev Symphony orchestra at a famous Wiener Musikverein, Vienna, Austria – 1994
Worked with famous conductors like Dmitri Kitayenko, Roman Kofman, Rodger McMurrin and others. 

A music teacher at a Garden Music school; Winter Garden, FL from 2011 till present.
Piano teacher at a Montverde Academy, FL from 2017 till present.